PDO
(protected designations of origin)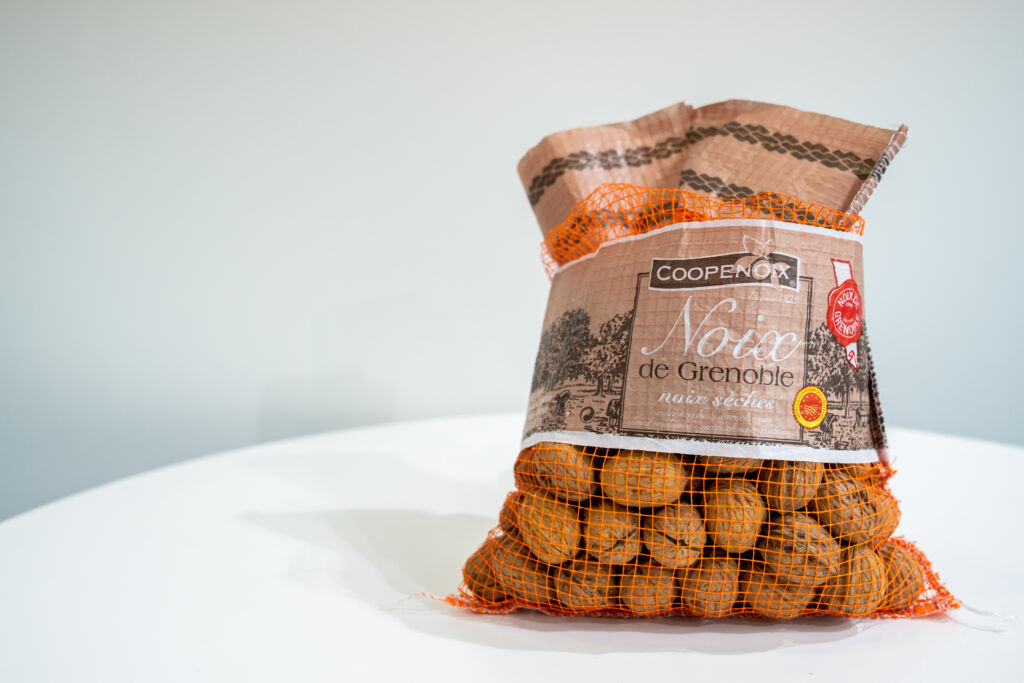 Grenoble Walnuts have always been recognized for their exceptional quality and incomparable flavour, leading to their international reputation.
In 1938, the Controled Term of Origin (AOC) "Grenoble walnut" certify this production as one of the first type of fruit AOC recognized for their great quality on the dauphinois terroir. In 1996, the "protected designation of origin" comes to replace the original AOC.
The PDO requirements are as follows:
a strict geographical area on limited to three departments: Isère, Drôme and Savoie;
a size equal or bigger than 28 mm;
orchards listed with the I.N.A.O. (National Institute for Appellations of origin) meeting different standards: density of plantations, irrigation, collection of mature fruits...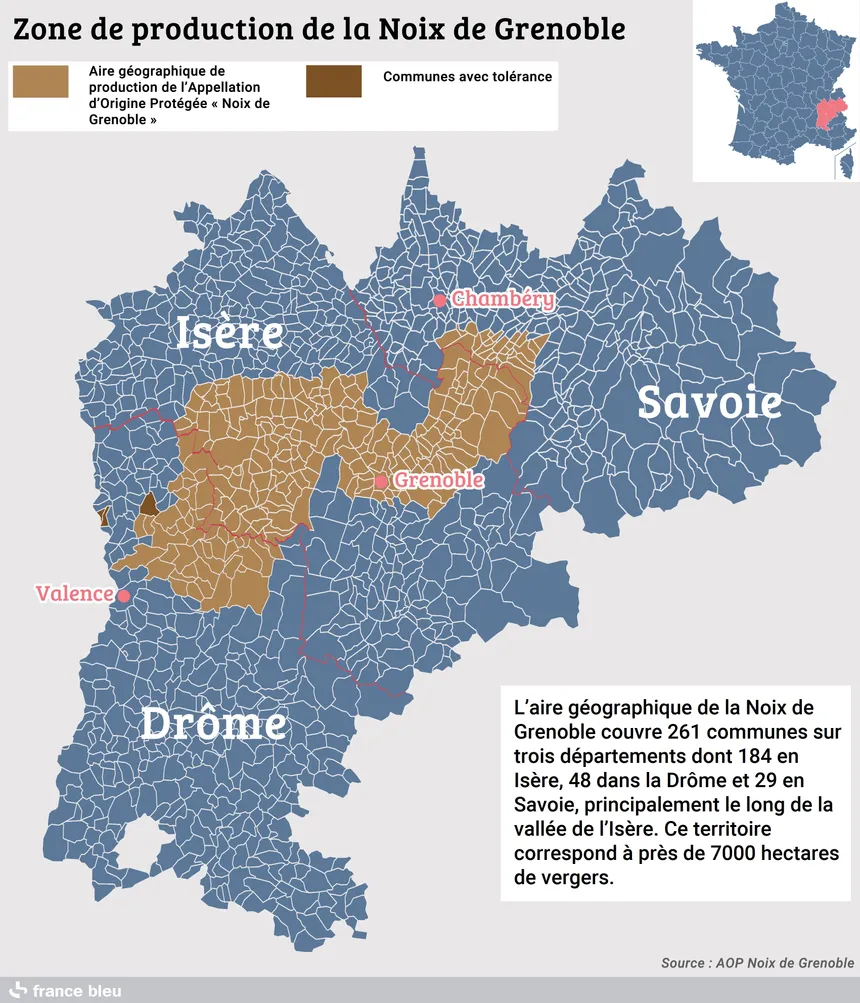 The area of production of Grenoble walnuts concerns 259 cities (183 in Isère, 47 in Drôme and 29 in Savoie), orchards are located between plains and hills, between 150 and 800 meters of altitude...
Did you know? Grenoble walnuts are so famous that in Quebec, the term "Grenoble walnut" is the general designation for walnuts, the fruit of the walnut tree, regardless of its origin...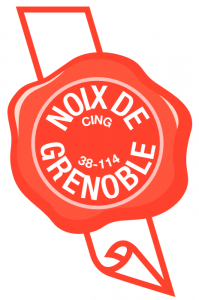 3 varieties of walnuts are authorized for the production of P.D.O. Grenoble walnuts :
Franquette, Mayette and Parisienne.

Find out more about Grenoble walnuts :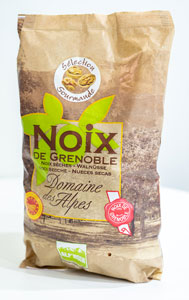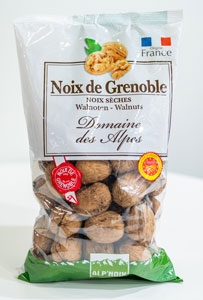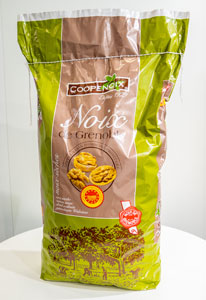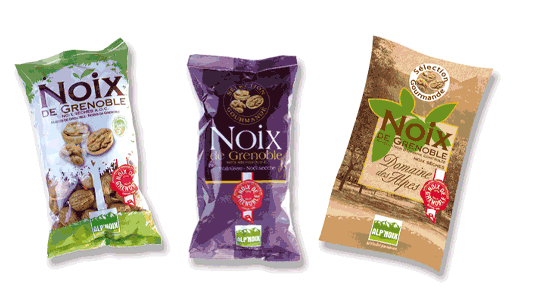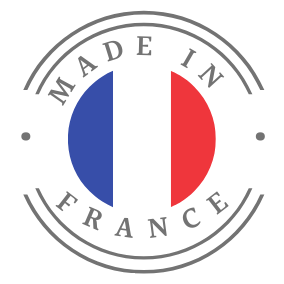 A complete range of packaging (ALP'NOIX, COOPENOIX and distributors' brands) is available to fitt tastes and expectations of customers and consumers, and to modernise walnuts' image.
Small packaging units
COOPENOIX proposes a wide choice in terms of design, sizes and weight:
Cello plastic bags or paper bags 250 g, 400 g, 500 g, 750 g and 1 kg
Cotton net bags 1 kg
These sales units are packed in various types of overpacks:
5kg and 10kg American boxes
10kg Trays made of cardboard (Grenoble Walnut or neutral)
5kg and 10kg refundable Crates
120kg White boxes (with logo ALP'NOIX or neutral)
Range of bulk packaging
Cotton net bags 5 and 10 kg
Carton trays 5 and 10 kg
Paper or polyethylene bags 10 kg
Polypropylene bags 20 ou 25 kg
Big bags 800 kg
Shipments are made on Euro pallets (80 x 120 cm) or lost pallets (100 x 120 cm).
Receive documentation

For professionals only, Coopenoix does not deliver to individuals