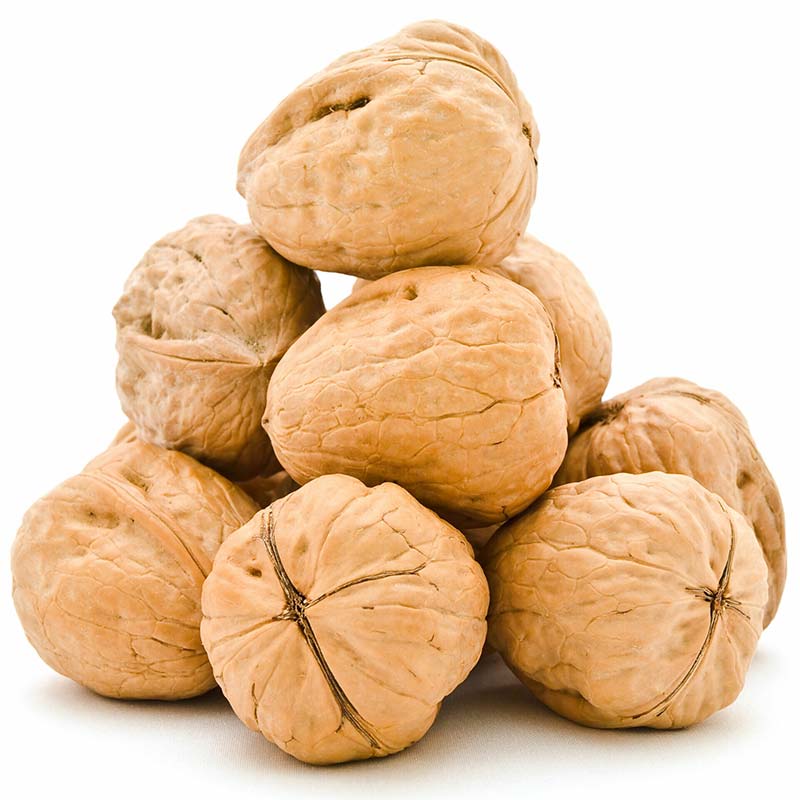 This designation concerns walnuts outside the P.D.O. area or which don't have the sufficent size or criteria required to meet the requirements of this label.
French walnuts are composed by Franquette, Mayette, Parisienne, but also Fernor or even Lara varieties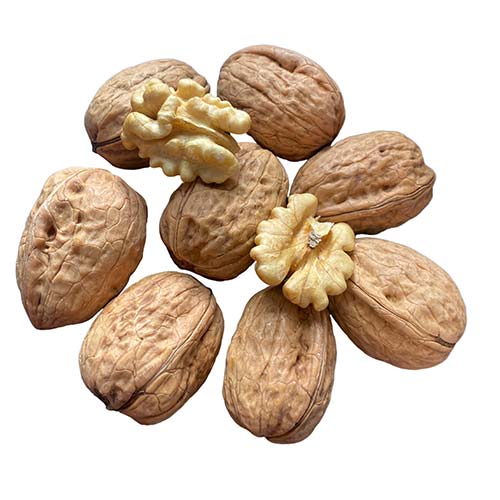 From our region, with its oblong and elongated shell, the Franquette walnut is crunchy and has been a delight for everyone for a very long time.
Very popular, this variety surprises with an incomparable taste of hazelnut and toast.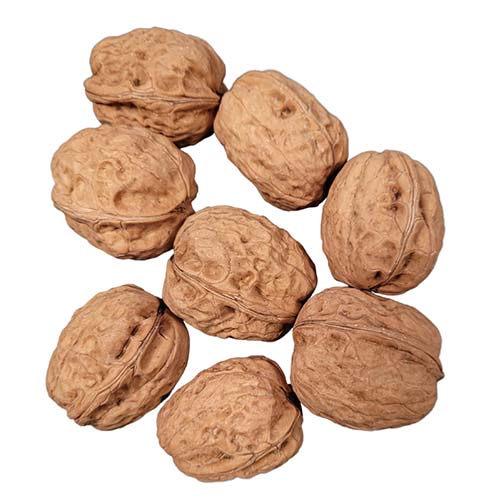 This more recent variety, made from Franquette and Lara, is of excellent quality. Its shell is more dented than the others and its kernels are clear. This variety is now recognized as a great nut !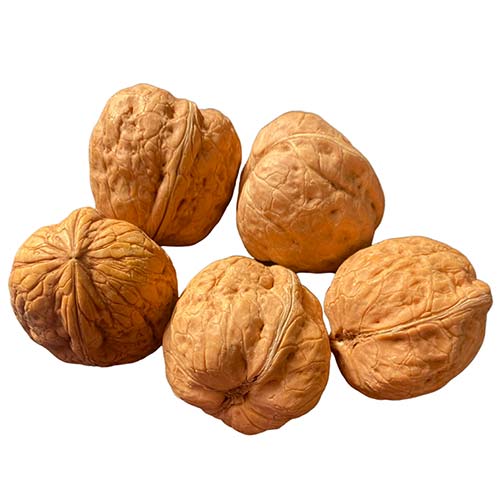 As good in fresh or dried ! The Lara nut is a large, round and a early nut.
Its good-sized kernel is fleshy and tasty.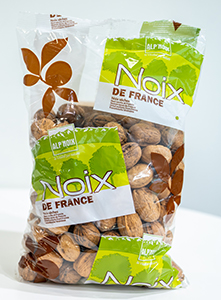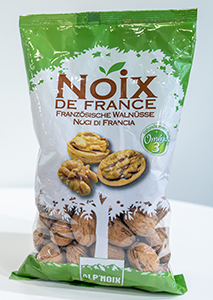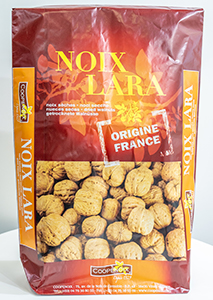 A complete range of packaging (ALP'NOIX, COOPENOIX and distributors' brands) is available to fitt tastes and expectations of customers and consumers, and to modernise walnuts' image.
Small packaging units
COOPENOIX proposes a wide choice in terms of design, sizes and weight:
Cello plastic bags or paper bags 250 g, 400 g, 500 g, 750 g and 1 kg
Cotton net bags 1 kg
Ces unités de vente sont conditionnées dans différents types de suremballages :
5kg and 10kg American boxes
10kg Trays made of cardboard (Grenoble Walnut or neutral)
5kg and 10kg refundable Crates
120kg White boxes (with logo ALP'NOIX or neutral)
Range of bulk packaging
Cotton net bags 5 and 10 kg
Carton trays 5 and 10 kg
Paper or polyethylene bags 10 kg
Polypropylene bags 20 ou 25 kg
Big bags 800 kg
Shipments are made on Euro pallets (80 x 120 cm) or lost pallets (100 x 120 cm).
Receive documentation

For professionals only, Coopenoix does not deliver to individuals