SHelled walnuts
« from the Dauphiné »
Also called the "Dauphiné walnut kernels", they are distibuted and can be eaten throughout the year in different forms (halves, broken and fragments) and of different colors (white and amber).
Coopenoix sells conventional kernels and also from organic farming. The cooperative has its own optical breaking and sorting facility in its premises in Vinay.
All products also undergo manual sorting before shipment to ensure optimal quality of the products shipped.
The cooperative offers a product 100% from French origin, broken locally, by local workers.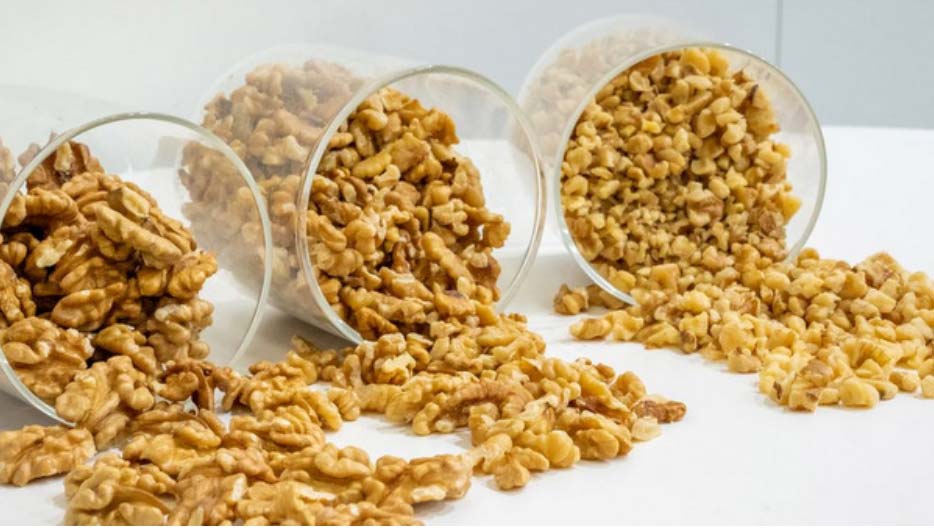 « Moitié » = Half: fruit of a walnut separated into two parties substantially equal and intact
Halves wide: Walnut kernels of a calibre greater than 19mm
Halves chabertes: Walnut kernels of a size smaller than 19mm
« invalides » =Broken: part of a half chipped which can be of different sizes
« Fragment » = Minced: chips of walnut kernels whose size is between 6 and 12 mm (for 90% of the products).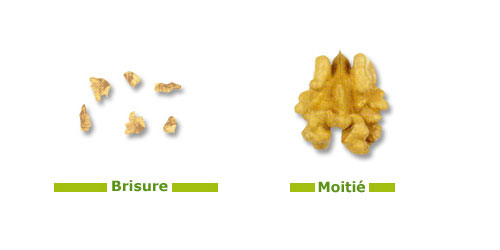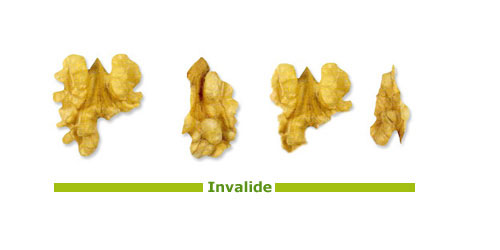 "Blanc" = White : walnut kernels uniformly colored to pale from light straw (except lemon yellow)
"Arlequin" = Amber : walnut kernels in dark straw-color to light brown (including lemon yellow)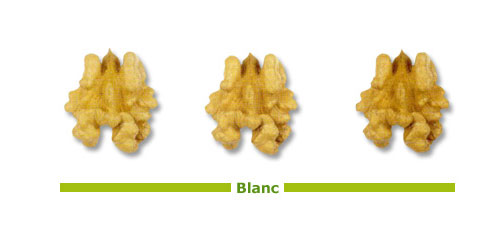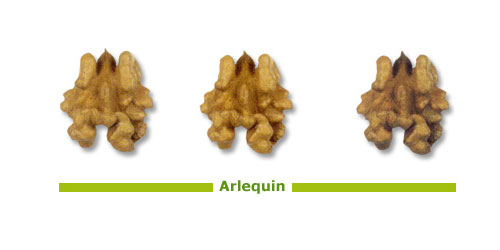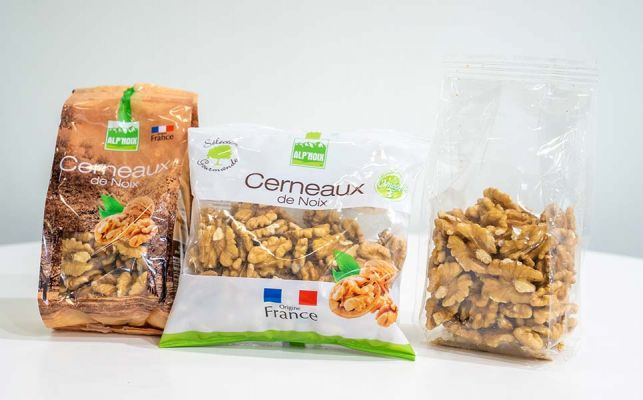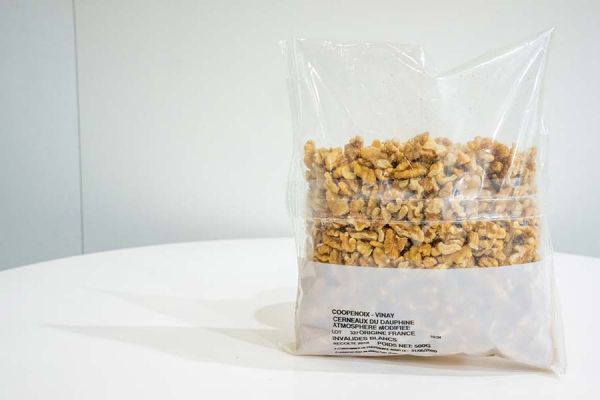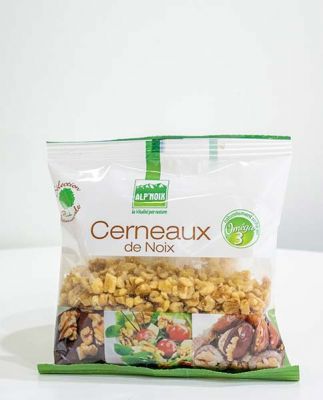 A complete range of kernel packaging meets the expectations of professionals (wholesalers in bakery, pastry, catering, etc., dried fruit specialists, etc.) and consumers. This is made up of:
12.5kg and 15kg Bulk white boxes with cleanliness pocket.
1kg, 2.5kg and 5kg Polyethylene pockets under modified atmosphere
1.8kg Cans under modified atmosphere
1kg Zip bags under modified atmosphere
125g Cello Bags (brand Alp' Noix and distributors')
Request our shelled walnuts catalogs
For professionals only, Coopenoix does not deliver to individuals