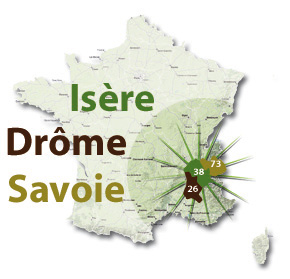 COOPENOIX, it's more than 450 members and about 100 independent producers located across an exceptional country. Three french departments are concerned: Isère, Drôme and Savoie. The walnuts growers are real professionals who cultivates their orchards in perfect compliance with environmental rules.
Under the leardership of the cooperative, many producers engaged into rational culture or, for some of them, engaged into GlobalGap certification .
Modernization of mechanical harvesting and drying process gave to these men and women the deserved growth to promote their tradition and their protected designation of origin. THE D.P.O. GRENOBLE WALNUTS fits perfectly in the tradition and culture of the Dauphiné.
A year with a walnut grower

From February until March: pruning, planting and maintenance of the walnut trees.
From April until August: fertilization, irrigation, treatment, mowing of orchard and fight against diseases and pests.
From late September until late October: mechanized harvest with several stages under the walnut trees.
End of October: end of the walnuts collection with shaking of the trees to pick up the last walnuts.
Walnuts are brought back to the farm to be washed, dried and sorted and are finally delivered to the Cooperative from October until December.
In the memory of producers, some dates marked growers spirits!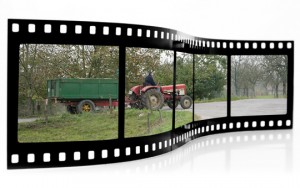 1928 is marked by terrible frost and the the storm of 1929 destroyed 50% of the orchards.
In 1946, the drought has devasting effects and it's spring freeze that destroyed the crop in 1949.
The winter of 1954 and 1956 are also marked by such frosts that a lot of walnut trees didn't produce any more walnuts for several years.
It is drought, which is the origin of the bad harvest of 1976.
In 1982, on November the 7th and the 8th, a violent storm strikes the orchards, laying down 50,000 walnut trees in the South Grésivaudan Valley.
Bad luck continues in 1985 with a freeze wave that destroyed 80,000 trees for the following three years in the area of production.
In 2003 it's again drought which weakens the harvest.
Finally in 2008, hail and storm destroyed 12,000 trees.
These recurring disasters have forced the growers to improve the implant of orchards and be more consistant on weather alerts.